We work with all types of pharmacy businesses to help them grow online. Our clients range from independents, and small multiples to pharmacy groups. We also work with online pharmacies.
We provide fully-responsive pharmacy websites, Google SEO and social media marketing services. Check some of our below.
Muxton Pharmacy was looking to update their website. We have designed a modern website that aligns with their colour scheme and branding.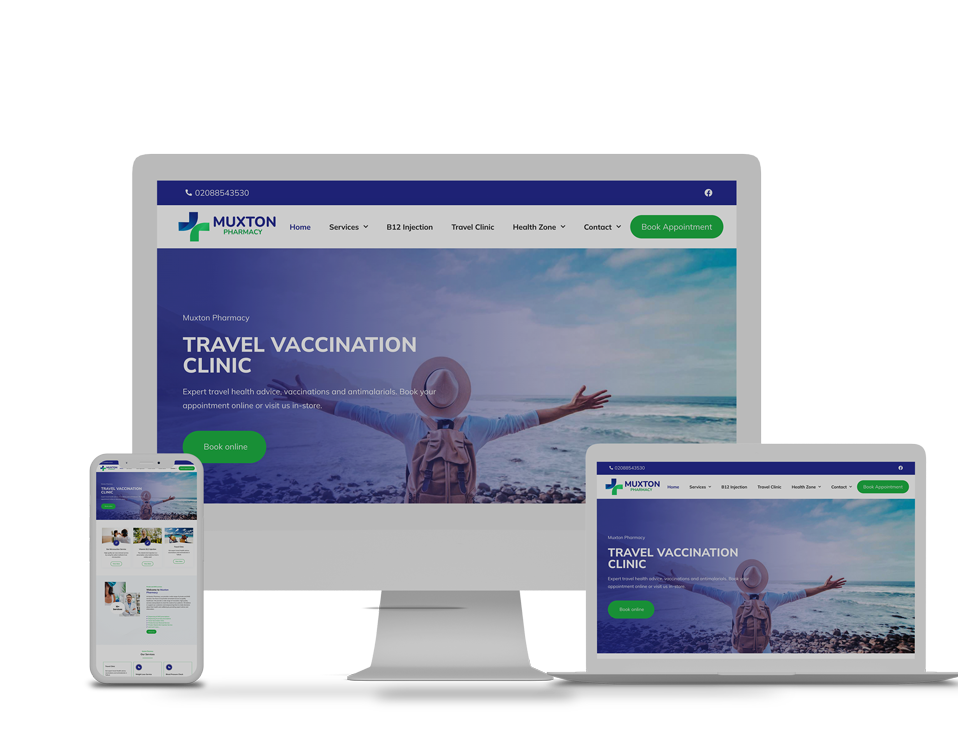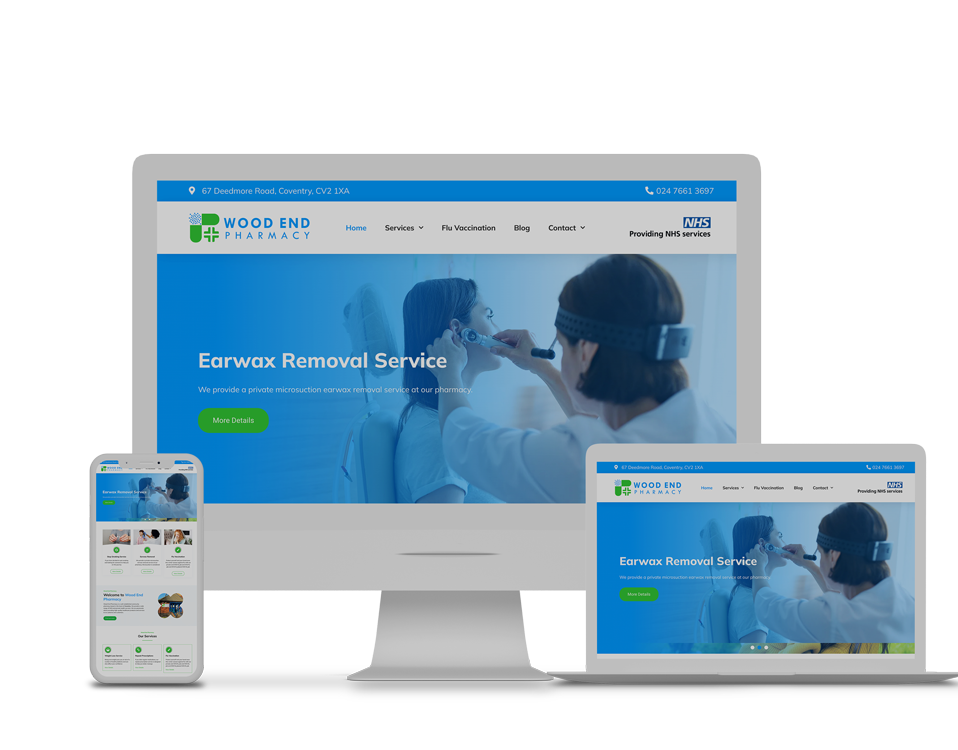 Wood End Pharmacy Website
We have designed and developed a user friendly and highly functional website for Wood End Pharmacy. This design is focused on minimalistic approach and ease of use. 
We had a task to develop a website for a private vitamin b12 injection service. The website we designed provides information on the service and allow customers to book the service online.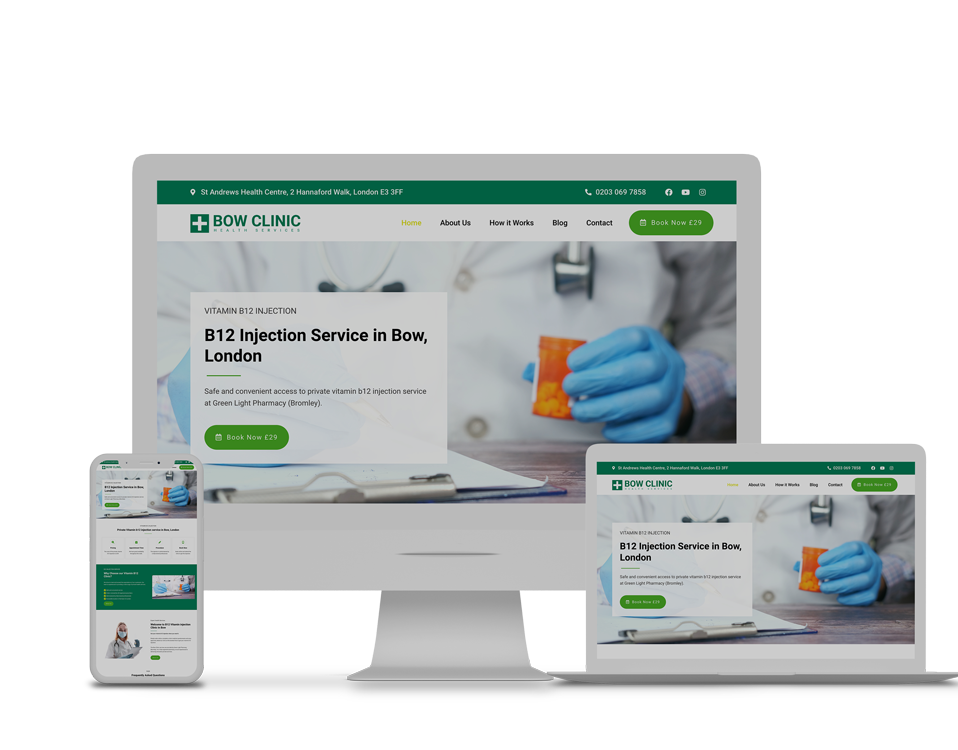 Book a free initial consultation!
Are you looking to launch a new website or update your existing site? Book a free consultation with one of our team to discuss your requirements.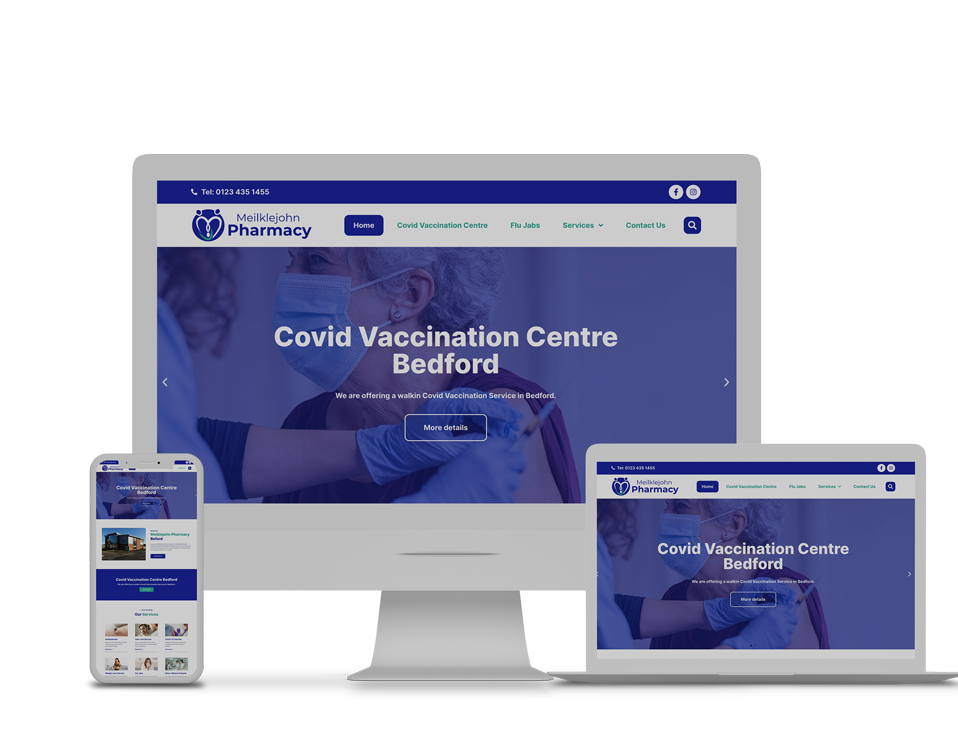 Meiklejohn Pharmacy Website
The Pharmafocus team worked with Meiklejohn Pharmacy to design and develop a website that not only provides promotes their NHS and private services but enhance their branding. 
The Morrill Pharmacy Website is designed to promote their NHS and private services. The design reflects the distinctive branding of the pharmacy.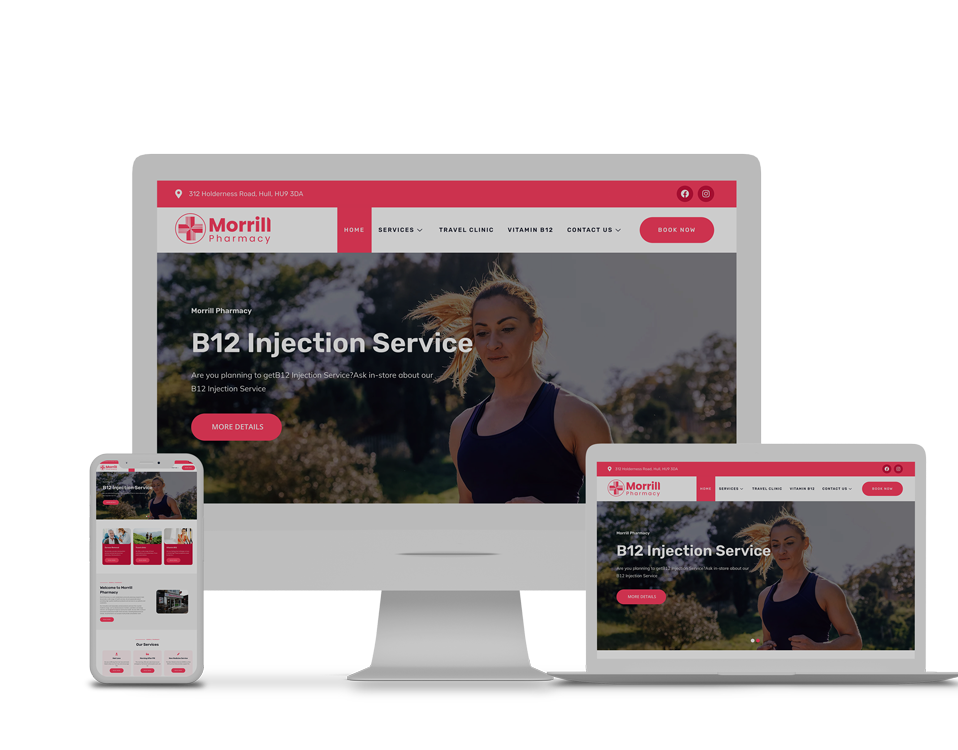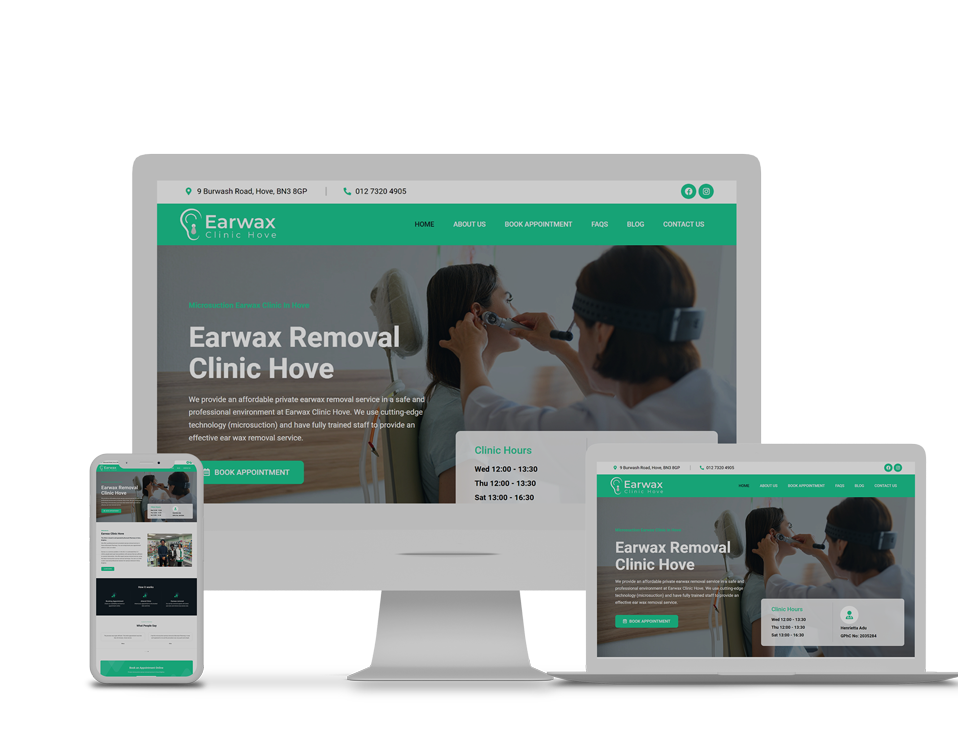 Our team had the task to create a specialist website for an earwax removal clinic in Hove, Brighton. The professional website design helps to establish credibility and build trust with their customers.